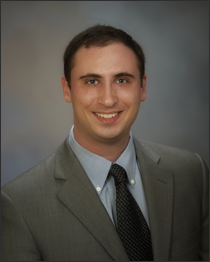 Zachary Tyson
Attorney
Practice Areas:
Corporate Bankruptcy
Personal Bankruptcy
Bankruptcy Litigation
Experience:
Zachary Tyson is the founder and managing attorney of Nova Law Group. Mr. Tyson's core practice includes the representation of individual and corporate clients in bankruptcy. Mr. Tyson represents clients filing under all chapters of the bankruptcy code, including chapters 7, 11, and 13, and handles cases throughout the Northern District of California.
Mr. Tyson has successfully guided hundreds of clients through the bankruptcy process, and actively represents debtors, creditors, and interested parties in all of the above-mentioned bankruptcy cases.
Prior to founding Nova Law Group, Mr. Tyson worked for one of the most highly-respected global litigation firms in the country. His past bankruptcy experience includes working with the Honorable Marilyn Morgan (retired) of the United States Bankruptcy Court, Northern District of California, San Jose Division, where he handled a variety of personal and corporate bankruptcy matters.
Mr. Tyson complements his legal expertise with extensive business experience. He has founded three successful business enterprises in different industries, and is an avid entrepreneur. Mr. Tyson also has extensive knowledge of a variety of investment vehicles: residential, commercial, and distressed property investing, equity and derivatives trading, and debt acquisitions. He continues to invest actively in both equities and real estate as part of his personal financial portfolio.
Representative Engagements:
Represented well-known real estate entrepreneur as defense counsel in three separate adversary proceedings in bankruptcy court, and through subsequent appeals to the district court, 9th Circuit BAP, and the 9th Circuit Court of Appeals. Successfully defeated more than 98% of the allegedly non-dischargeable claims brought by 63 separate Plaintiffs against client, reducing client's liability by approximately $38 million.
Represented international technology consulting firm as creditor's counsel in bankruptcy case where debtor had embezzled approximately $1 million from client while he was employed there. Successfully obtained dismissal of debtor's Chapter 13 bankruptcy case and debtor's subsequent Chapter 11 bankruptcy case, notwithstanding heavy opposition from multiple parties and the debtor, to client's significant advantage.
Represented elderly couple as creditor's counsel in bankruptcy case where debtors sought to retain lavish and unnecessary personal assets and significant disposable income while paying creditors only 10% on general unsecured claims. Successfully obtained dismissal of debtor's Chapter 11 bankruptcy case, resulting in the otherwise avoidable liens of clients retaining full force and effect and allowing clients to pursue their claims in state court.
Represented married couple in personal bankruptcy component of highly-complex $8.2 million debt reorganization and subsequent Chapter 7 bankruptcy filing. Bankruptcy case involved numerous real estate assets in two different states, including residential, commercial, and storage property components. Obtained successful discharge for clients, including a full exemption of client business assets that were a client priority along with protection of substantial monetary assets that were otherwise non-exempt, but rendered exempt through superior pre-bankruptcy advice of counsel.
Represented executive officer of Fortune 500 company in connection with highly-complex Chapter 7 filing involving significant means test litigation with United States Trustee on several matters of first impression before the court. Successfully persuaded trustee to abandon client's substantial unvested stock grants and options despite significant contrary case authority, preserving hundreds of thousands of dollars in potential value for client.
Represented software consultant in connection with emergency Chapter 13 bankruptcy filing. Case filing was completed in less than 5 hours the morning of the scheduled foreclosure, enabling client to save her home even though client was more than 2 years behind on mortgage payments. Additionally, attorney wiped out 2nd mortgage of client permanently through successful lien strip, saving client approximately $200,000 in the process.
Represented medical practitioner in multi-million dollar personal Chapter 7 bankruptcy with numerous preferential transfer litigation elements and related complex business fraudulent transfer components.
Represented Vice President of Fortune 1000 company in connection with multi-million dollar personal Chapter 7 bankruptcy filing involving substantial potential non-exempt assets, rendered exempt only through superior pre-bankruptcy advice of counsel.
Publications:
Strategizing Your Personal Injury Case Pre/Post Bankruptcy, Forum Magazine, September/October 2016, Vol. 46 No. 5.

Education:
Cornell University Law School, J.D.
University of California, Berkeley, A.B.
Life Outside Work:
Mr. Tyson holds a black belt in Kempo Karate and has practiced the martial arts for approximately 20 years. He enjoys the balance that the martial arts bring to his life. He also has a strong appreciation for professional and community theatre and is a frequent contributor to the arts.
Mr. Tyson is also an avid investor, and manages both equities and real estate investments as part of his personal financial portfolio. He regularly advises wealthy individuals regarding potential profitable acquisitions in the distressed property markets, and continues to be actively involved in the real estate investment community.